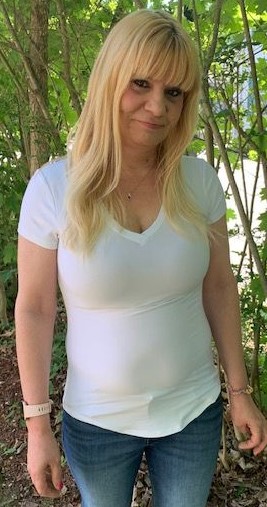 Executive Director - Melissa Valcourt, MSLD
Melissa Valcourt, MSLD is the Executive Director at Spark! Community Center, with responsibility for overseeing the day to day operations of the Community Center.
Melissa is a  member of the Board of Directors for Global Campuses Foundation . Melissa has served as the Board Secretary for the Claremont Soup Kitchen & Food Pantry as well as becoming the Interim Financial Director when needed. She has done volunteer work for Turning Points Network, Workplace Success, and Shinning Success in Claremont, NH. Melissa loves to give back to her community.
Melissa is part of the class of 2021 Leadership of the Upper Valley led by Vital Communities and part of the 20-21 Roundtable of New Executive Directors in New Hampshire led by NH Nonprofits. Melissa is also a new member of the Success, Opportunity, Action, Results (SOAR) committee in the Upper Valley.
Melissa holds an associate degree in Business Management from River Valley Community College, a bachelor's degree in Business Management, and a master's degree in Leadership both from Granite State College.
Melissa lives in Charlestown, NH with her husband Dennis, her 26-year-old developmentally delayed daughter, 19-year-old Autistic son, a cat, two dogs (big and little), and a Guinea pig. Melissa enjoys spending time with her family and exploring all that nature has to offer outdoors.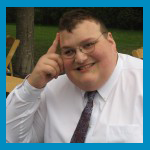 Community Outreach Coordinator – John Fenley
John Fenley was diagnosed with a rare brain tumor at the age of three which required five surgeries to successfully remove. Though the resulting brain injury created obstacles to overcome, John strives to define himself by his abilities rather than his disabilities. He has made it his calling to speak openly and passionately about his experiences in the hope that it might inspire others to join the disability rights movement.
Since 2008 John has faithfully served as President of UNITE (formerly Upper Valley Neighbors) an advocacy chapter based in Lebanon, New Hampshire. In 2012 he was elected President of the statewide advocacy organization, People First of New Hampshire. In that same year John was appointed to the Council on Developmental Disabilities by the Governor, and helped create Advocate NH – an organization that plans and delivers the annual statewide disability rights conference. In 2013 he joined the Self Advocacy Leadership Team (SALT) a group that addresses issues of: abuse and neglect, accessible transportation, and mentorship of young advocates. Through his extensive involvement in these organizations, John has had many opportunities to testify at the NH State House on issues of health and human services.
Venues in which John Fenley has given keynote presentations include: NH Direct Support Provider Conference, Family and Caregiver Support Conference, and Self Advocacy: Learn it! Live it! Love it! Conference. He has been invited to speak at trainings for: the NH Bureau of Developmental Services, NH Institute on Disabilities, and the NH Leadership Series. In 2014 he presented at the Massachusetts Direct Support Provider Conference. With a style more conversational than lecture, John Fenley is sure to engage any audience with his passion and humor.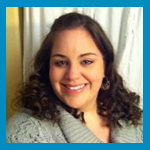 Enrichment Specialist – Merrie Hedges
Merrie has lived in the northeast most of her life, graduating from Kearsarge Regional High School in 2001. Merrie has several years experience working with and helping to care for those with special needs.
Merrie enjoys volunteering. For the last six years, she has worked in conjunction with the Friends of Springfield Fire-Rescue and is currently a member of the board.
In Merrie's spare time she enjoys spending time with her daughter and extended family. This can mean going for walks around the neighborhood, swimming, or gardening among other things.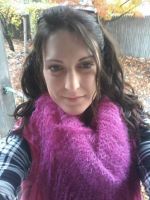 Activities Specialist – Jenny Kobbs
Jenny grew up in Randolph, VT and graduated from Randolph Technical Career Center in 2009 with her Licensed Nursing Assistant certificate.  Jenny worked as an LNA  for eight years with the elderly and with persons with special needs. Jenny has two young children, including a two year old boy who is the most popular baby at Spark. In her spare time Jenny enjoys spending time on the river with her family and friends, cooking, traveling and listening to music.
Program Coordinator - Kelly Burton
Kelly Burton grew up in Springfield, Vermont and graduated from Castleton University in 1999 with a bachelor's degree in Public Relations. Kelly has spent the last three years as an AmeriCorps member serving primarily in New Hampshire. She resides in Springfield, VT along with her two beloved cats Bootsie and Mr. Cat. Kelly loves animals, helping others, running, and gardening. As the COVID restrictions are lifted Kelly says she is looking forward to working in person and continuing learning the Cello. We are so pleased to have Kelly join the Spark! Community.