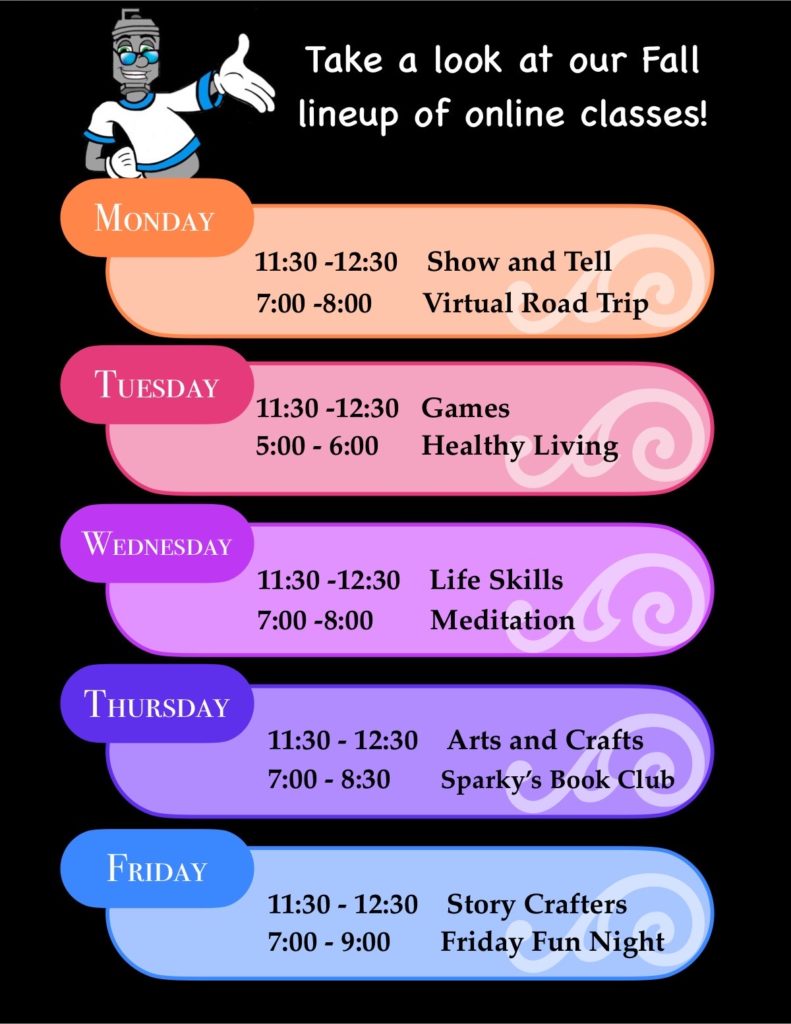 Movie Night at Spark!
The first Friday of every month Spark! will feature a family friendly movie . These events are generously sponsored by the Couch Family Foundation. Stay tuned for what the movie of the month will be!
Musical Fun
Singing, karaoke, dancing, or just listen to your favorite tunes.  For more musical fun be sure to keep an eye on our Friday Fun Night events which often feature live music!
Gardening
Stop by Spark and help us maintain and tend our garden and plants and aquaponics tank. Check out our beautiful outside garden that all need regular maintenance, watering, and love. Ask the staff or volunteers on duty for more information and they will be happy to show you around.
Science
Check out our events calendar for Friday Fun Nights featuring science activities! Can't make it to our events? Feel free to ask the staff on duty to show you what we have and get you set up with a fun experiment!
Health and Fitness
Spark! offers a wide range of games and activities to help our participants get moving and feeling healthy. See other opportunities for some of our offerings. Come down to Spark and enjoy anything from dancing to basketball to Wii Bowling. Bring your friends! Also keep an eye out on our events calendar for Friday Fun Nights that incorporate health and fitness.
Environmental
Help the environment by getting involved with Spark's recycling program. You can also learn more about "being green" in our gardening program. Watch our events calendar for Friday Fun Night events featuring environmental activities.
Life Skills
Spark! offers a variety of opportunities to practice and learn skills needed in every day life. Every day we offer games, puzzles,  and more to participants. Just ask a volunteer or the staff member on duty.  Some of what we offer includes:
TV with Wii game consoles and variety of games
Books
Computer lab with Wifi and Printer
Air Hockey
Tons of Board Games, Movies, and Puzzles!