Bingo in the Park 2020: 
We met at Riverside Park in Lebanon for a fun night of Bingo while socially distancing and staying safe.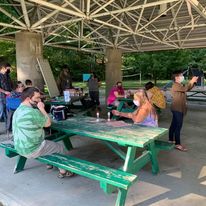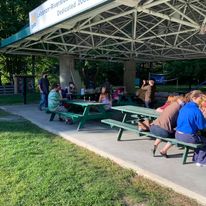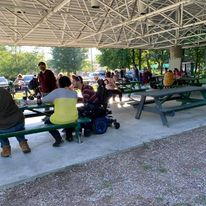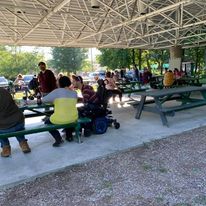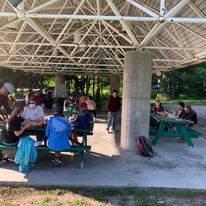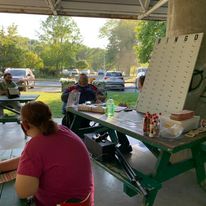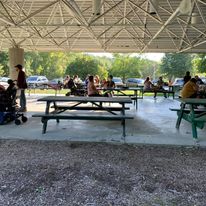 Animals with Disabilities Presentation
We met with some fuzzy friends, learned about animals with disabilities and learned to make no bake doggy treats.
Annual Meeting, Anniversary Party and Spark's Got Talent Show
We had a great turnout for our first anniversary party for Spark! (over 100 people). We presented 7 High Five awards to members of the community, enjoyed some great company and food and then got to watch as Spark participants showed their best talent! Thanks so much to everyone who came out and supported this wonderful event.
Fishercats Baseball Game
The Spark! crew went to support the NH Fishercats and enjoyed a wonderful afternoon of baseball, snacks and lots of fun! The turnout was great as well as the weather and our own John Fennely threw out the first pitch!
Cut & Relax Event
On January 16th, 2015 we hosted a Cut & Relax event and it was a blast!  Volunteers provided manicures, foot reflexology, chair massages, yoga and meditation tips, make up tips—even hair cuts and hair styling tips from our friends at Super Cuts.  We had a tantalizing assortment of hors d'oeuvres, hearty appetizers, and fondue to delight the taste buds.
Casino Night with the Tuck Foundation!
November 7th, 2014 – Our friends from the Tuck Foundation threw a rocking Casino Night! From a Roulette wheel to Blackjack they bought it all!
Kevin Pearce at Spark!
October 17th, 2014 – Kevin and David Pearce delivered a wonderful presentation of the LoveYourBrain mission. We were so lucky to have such powerful advocates in our community!
Spark! at NH Motorspeedway!
September 27th, 2014 – Thanks to the Bruce Bergeron of Lebanon Riverside Rotary Club and the White Mountains BMW Club, our Spark! participant got a free day at Loudon Racetrack, with lunch, a ride around the track and behind the scenes look into the pits, garages and crews!
Mexican Fiesta!
September 19th, 2014 –  We had an amazing time! We had a full Mexican-inspired  buffet of Quesadillas, Build-Your-Own Tacos, Burrito's from Moe's, Homemade Chips and salsa from Margaritas and fresh made Smoothies!! PLUS Pinatas, Zumba Dancing with Liza from CCBA, and so much fun!
Spark! Luau!
August 29th, 2014 – The Spark! Luau was one of our first large Friday Fun Nights, with over 70 people in attendance it was a great way to start our Themed Nights !
Fourth of July!
July 4th, 2014 – Spark had a wonderful kick-off event and fundraiser. It started with a Yard Sale at the Senior Center, then an afternoon cookout and game followed by a Fourth or July Dance!
Watch this awesome hula-hooping video from the party: Hula-hoops and musical notes